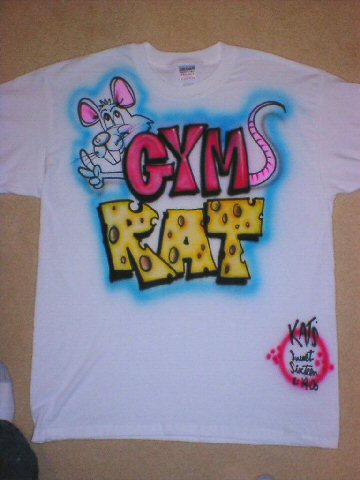 I'm very much into working out at the gym. So much so that I probably qualify as a
Gym Rat.
I have several different weight training routines and cardio routines that I do. When my goal was losing weight, I worked out six days a week. Now that I am maintaining, I work out five days a week.
Tomorrow will be my first day back in the gym in about a week. My bout with food poisoning really threw me for a loop and recovery lasted longer than I thought it would. It feels odd to have been gone so long when I'm used to being there so often. I'm looking forward to getting back in there and stretching my body, using my muscles. There's nothing like that great feeling you get after an intense workout. I call it "good tired." It's really one of the best feelings to know you've worked out hard. It's also a nice benefit that you are sculpting and toning your body not to mention giving your heart a good workout, which is essential for staying healthy.
I've decided to get into the gym every morning at 6:30 a.m. the way I used to do instead of later in the morning or early afternoon. It really is a wonderful thing to finish my workout before I even start my day so I can feel good throughout the day knowing I've done something healthy for myself.